About the Town
Welcome to our town's official website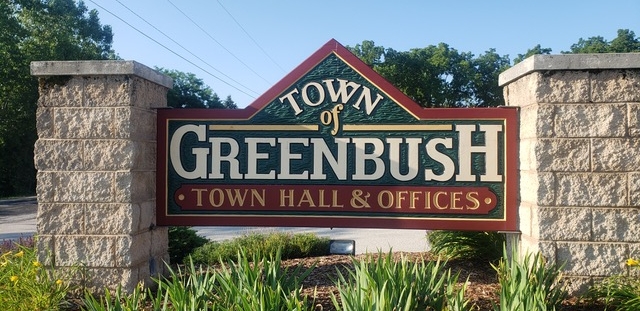 The Town of Greenbush is envisioned as a predominately open/green space. The township is agriculturally rich with scattered with single-family residences and state forest land throughout. Our carefully planned and sited residences aim to preserve the rural, country atmosphere and aesthetic value of the township. Our unique environment rich in natural resources provides both opportunities and challenges. Now and into the future we will continually require aggressive planning to ensure its protection.
Located in northwestern Sheboygan County, Wisconsin, the Town of Greenbush has prepared a smart growth plan and has adopted it into law under the authority granted by Section 66.1001 of the Wisconsin Statutes.
The Town Board of Greenbush, Wisconsin consists of one Chairman, four governing supervisors, and one appointed Clerk/Treasurer. The Town of Greenbush is an ideal location for your residential, business and recreational needs
Among our community strengths:
Easy Access to State Highway 23

Located only six miles from the city of Plymouth and less than 20 miles from major Wisconsin cities including Fond du Lac and Sheboygan

Within a 15 minute drive to the resort locations of Elkhart Lake and Kohler, Wisconsin

Wisconsin Historical Attractions are located in the Town of Greenbush including the Old Wade House Hotel and the

Wesley W. Jung Carriage Museum which are rich with the history of a bygone era.

The town has among the lowest property tax in the area

Lots of rolling hills, state forest and lush green agricultural lands

Plenty of hiking and groomed snowmobile trails are available.

A dedicated volunteer fire department serving both the town of Greenbush and the Town of Mitchell

Friendly neighbors and a low crime rate.
There are many things to do in and around the Town of Greenbush. Here are just a few:
Kettle Moraine Scenic Drive

The Village of Glenbeulah

Wade House and Wesley W. Jung Carriage Museum

Greenbush Fireman's Picnic (Third weekend in June)

Road America

Broughton Sheboygan Marsh Park

Town of Greenbush Park and Playground